For a facility tour, availability or more information, please contact whirlwind@shumka.com or call Shumka at 780.455.9559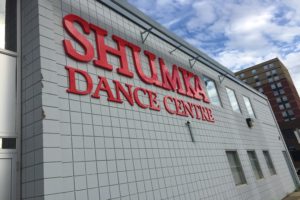 Located at 10515-111 Street in downtown Edmonton, this 14,000 sq. ft. performing arts facility houses four high-quality dance studios, plus wardrobe, storage, office, kitchen and meeting space.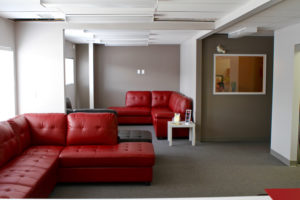 Each ground floor studio is fit with a true sprung floor, barres, mirrors, and sound system; and will be available for use by Shumka, the Shumka School of Dance, and local and visiting artists and arts organizations. Shumka's goal is to keep rental costs accessible and inviting so the Centre can become a true hub for performing arts and culture.
As Shumka and its school rehearse on evenings and weekends, we have substantial availability for studio rental from 9am to 4:30pm weekdays (considered Non Prime). Other studio times are also available!
Studio sizes are as follows:
Studio 1 (ground floor):                   51'x 43' (Prime NP: $40/Prime FP: $50; Non Prime NP: $35/Non Prime FP: $40)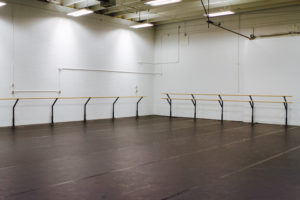 Studio 2 (ground floor):                   48'x 24' (Prime NP: $35/Prime FP: $40; Non Prime NP: $25/Non Prime FP: $35)
Studio 3 (ground floor):                   45'x 23' (Prime NP: $35/Prime FP: $40; Non Prime NP: $25/Non Prime FP: $35)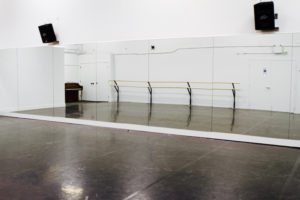 Studio 4 (2nd floor):                         30'x 20' (Prime NP: $25/Prime FP: $30; Non Prime NP: $20/Non Prime FP: $25)