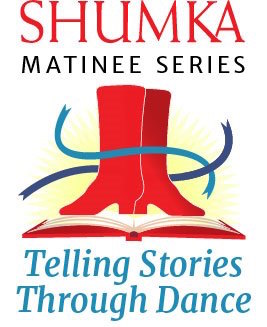 Telling Stories Through Dance brings a range of colourful and exciting characters to life. This spring, Shumka will present a one-hour dance presentation that brings the words and works of renowned poet Taras Shevchenko to the stage. KOBZAR – Shumka's newest work – explores destiny, soul, courage and hope. How does this define a people? Then… and now.
Friday, April 7, 2017
Show #1: 10 AM
Show #2: 1 PM
Tickets $10 per person
Northern Alberta Jubilee Auditorium
Performance is approximately 1 hour (Students will have the opportunity for autographs and photos with the dancers after the show).
Almost 4000 students and seniors enjoyed our March 11 & 12, 2015 Matinee Performances at the Northern Alberta Jubilee Auditorium. We thank them all for attending and hope they had as much fun as we did!
Please email june.eeles@shumka.com or call 780.455.9559 with any questions regarding student matinees or in-school opportunities.
---
Student Study Guide
Teachers will receive a Study Guide for in-class activities which is suited to students at all grade levels, as it relates to numerous objectives in the Alberta Program of Studies in the areas of Social Studies, Language Arts, Music and others.
The outcomes include:
Recognizing the ways of life and heritage of Canada's diverse peoples
Appreciating historical thinking through stories and legends
Comprehending citizenship, identity and quality of life through the arts
Distinguishing the impact of globalization on cultures and quality of life in Canada
Developing one's identity and self-esteem – through participation in the community and art
Comprehending and responding personally and critically to oral and visual media
Discussing similarities and differences in settings, characters and events from various communities
Comparing personal challenges and situations encountered in daily life with those experienced by people or characters in other times, places and cultures portrayed in oral and other media